Plettac Systems s.r.o. has long been dedicated to supplying camera equipment for special applications. One of the special applications is used in the gas and oil industry. In such environments, high standards are demanded on safety operation of all electronic systems due to highly explosive atmospheres.
Our offer of systems for explosive atmospheres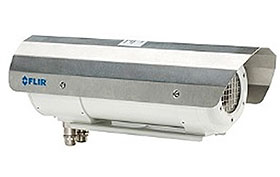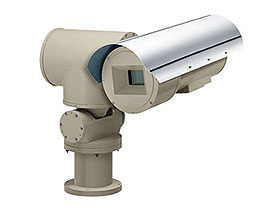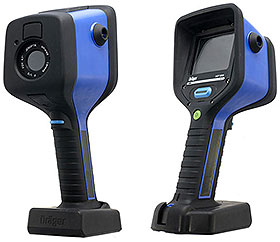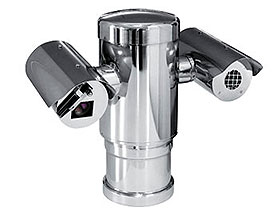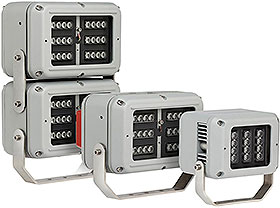 Camera systems with new functions for the oil and gas industry
The main function of the camera system is to protect premises and people from undesirable entry, or other risks. The camera system has also significant preventive character; where thanks to a visibility of some parts of the equipment deters potential offenders from unauthorised entry or a threat to an object. Finally, the camera recording is a big help when detecting and detaining offenders who forced an entrance. At present, our camera systems are becoming sought after and effective form of monitoring employees with possibility to control the course of events in the workplace and to prevent any undesirable actions and activities of employees.
T-Complex Monitoring
Protection Against Critical Breakdown and Demage of Critical Infrastructure
T-Complex system is designed to monitor specific industrial buildings, parts of critical infrastructure and eventually also technological processes, where is an increased risk of critical situations due to a breakdown of technical equipment. Maximum system functionality is achieved through a unique combination of several professional detection systems, thanks to which it turns in to a complex monitoring system suitable for sophisticated industrial applications.
Condition Monitoring, Detection, Retrospective Analysis
T-Sensors Manager as the base of T-Complex system
T-Sensors Manager is a main module of T-Complex system. It is a special software which is used for continuous condition monitoring and detecting changes of selected technical parameters and physical quantities in real time. T-Sensors is able to detect changes of monitored parameters and effectively alert device operator if in any parameter exceeds safe value. After timely warning is operator able to effectively avert impending danger and eliminate potential damage.
Danger predictive system - to avert imminent danger even before they arise
One of the major advantages of T-Sensors Manager is its ability to anticipate the impending danger. Intelligent software can recognize a dangerous situation at the stage of the beginning when monitored parameters begin to pass from stable to unstable state. It is usually much more before the dangerous situation will really happen. In this case the system will announce so called "technical alarm" and it enables operator to take preventive measures to divert imminent danger in advance.
As one of sensors can be used special thermography cameras, which allow to detect unexpected temperature changes of observed object (overload of temperature limits, temperature acceleration).
Sensor connection options
There is also a possibility to connect other types of sensors into the system. Sensors combined with the detection system T-SensorsManager provide a similar functionality as thermal cameras. They can capture adverse changes in the pressure, the level height, current size and power supply voltage, leakage of fluids and flammable gasses, and many other parameters. It detects mainly an excess of predefined limits, a sharp increase or a decrease of the set parameter.
"All in One" Solution
Multifunctional Platform, Modular Conception
Thanks to the modular multifunctional platform the T-Complex system can be used for the implementation of sector-specific and security-specific solutions of any size and complexity. The basis of T-complex system is the main control system which performs the main video and alarm management. It is possible to connect several auxiliary modules to the main control system.
More informations about T-Complex system. Click here!
Prevention is cheaper than caused damages!