Ahlberg Cameras – cameras in radioactive environments
Ahlberg Cameras AB is a Swedish high-tech company that designs and manufactures advanced camera systems for the nuclear industry. The company offers a wide spectrum of equipment for visual inspection of all types of nuclear reactors, nuclear waste facilities and other facilities located in radioactive environment.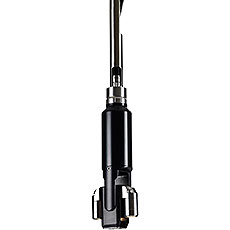 Ahlberg HI-RAD S
Small underwater PTZ SD/HD camera. HI-RAD S is a small 720p HD color camera developed from its popular predecessor MRAD S. It features a high definition camera module, has x10 optical zoom and built-in pan&tilt functions. HI-RAD S is used for underwater inspections in irradiated areas, where superior color rendition and high definition resolution are needed.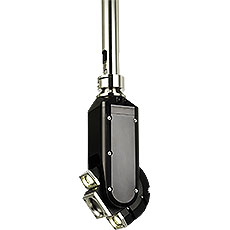 Ahlberg PTZ140
PTZ140 is a CCD camera with extensive zoom capabilities, x18 optical x12 digital, giving x216. It is used for surveillance of large surfaces where frequent auto re-focusing is required.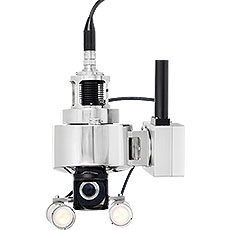 Ahlberg Z160
RAD hardened SD/HD color camera. Z160 is developed for detailed close-up inspections. It is used for placement in 4-face fuel inspection systems, fresh fuel elevators, fuel preparation machines or other manipulators where high quality color images taken close to the radiation source are demanded. The Z160 has extensive zoom capabilities. Camera cooling and tilt function can be provided.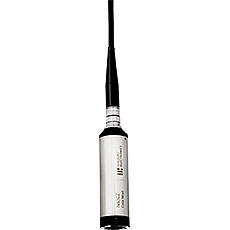 Ahlberg CCTV62
Small SD/HD CCTV camera. CCTV62 is a small-sized, radiation hardened, color camera with an auto focused x10 optical and x10 digital zoom. The camera features high quality focus and close-up capabilities. It is equipped with a lead front glass for improved radiation protection from the front.
Ahlberg CCTV 129
The CCTV129 is a radiation hardened CCTV color camera for use in air. It is equipped with a lead front glass to resist medium-high levels of gamma and neutron radiation and it features an active cooling system in order to handle high temperatures.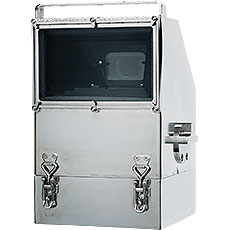 Ahlberg CCTV98
The CCTV98Z is a radiation hardened color CCTV camera that is designed for in air placement in areas with very high levels of gamma and neutron radiation. The extensive radiation shielding makes it ideal for an PHWR environment.